Our Practice
Welcome to Eye Doctors of Washington. Our doctors and staff are delighted that you are learning about our practice, offering laser vision correction, cataract eye surgery, and more to patients in Virginia, Maryland, and Washington, DC. At Eye Doctors of Washington, our focus is on you.
About Eye Doctors of Washington
Our doctors have been providing the highest quality medical care in the DC metropolitan area for over 40 years. The practice was founded by a core group of professors from the Center for Sight at Georgetown University. Our goal is to provide the most advanced, efficient, and academically oriented ophthalmic medical care possible. Whether patients need cataract surgery or are interested in laser vision correction through eye surgery, our Maryland, DC, and Virginia area surgeons can provide the best care possible.
All of our ophthalmologists are board certified by the American Board of Ophthalmology as well as fellowship trained in a subspecialty such as cornea and refractive surgery, glaucoma, pediatrics, or strabismus. All of the EDOW partners have been directors of a fellowship-training program in a major academic center. All of the partners have received scientific and medical awards including Honor Awards from the American Academy of Ophthalmology. They serve on numerous scientific advisory boards and are involved in academic research.
Eye Doctors of Washington has the unique distinction of providing the most advanced technologies in an academically oriented private practice setting. Our research grants allow us to have the most advanced diagnostic equipment including WaveScan™ aberrometers, optic nerve analyzers, and specular microscopes. We provide a wide spectrum of eye care, ranging from comprehensive general eye examinations to highly specialized ophthalmologic care including laser vision correction and other eye surgery treatments at our Virginia, Maryland, and Washington, DC, area offices. Our locations were chosen to be easily accessible by car, metro, or bus. We have carefully designed our offices to make your visit both comfortable and efficient.
Why Choose EDOW?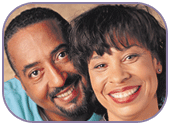 We realize that selecting a physician can be a challenging process. We believe that our practice's compassionate experts are uniquely positioned to provide you with the best possible care in the field.
Experience: The physicians at Eye Doctors of Washington have been serving the region for over 40 years. Our doctors are among the most experienced laser vision correction, cataract, glaucoma, and pediatric ophthalmic surgeons in the country.
Quality: We have five board certified eye specialists to serve your needs. All of our surgeons have sub-specialty training, giving you access to a variety of high quality care.
Technology: Eye Doctors of Washington has consistently invested in the latest and most advanced technology. Our doctors are continuously chosen to participate in the clinical trials for the development of ophthalmic lasers, devices, and the development of new medicines and treatments.
Patient Referrals: Our patients consistently and repeatedly pay us the compliment of recommending us to their family and friends. We have operated on over 400 physicians and their family members. Read testimonials from our clients.
Peace of Mind: Rest easy knowing the staff and doctors of Eye Doctors of Washington will do everything they can to help you achieve the best vision possible while treating you with the special care you deserve. Our physicians and staff pride themselves on treating our patients like family.
Our Laser Vision Correction and Eye Surgery Services
EDOW provides a full range of eye care services:
New Patients Welcome!
Comprehensive Eye Exams
Contact Lens (including Specialty Lenses)
Other Services
For information on any of the services listed above, please contact our offices at 301-215-7100 or 202-659-2050.
Seminars
Our physicians and staff are happy to speak to your club, group, or school about eye health. We also offer seminars regarding laser vision correction and cataract eye surgery.
Eye Testing Program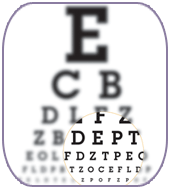 EDOW provides screenings for cataracts and vision (driver's license screening).
If you are considering laser eye surgery for vision correction, contact our practice serving the Maryland, Virginia, and Washington, DC, areas to schedule an appointment.
Screening Visits
EDOW offers screening visits to determine the following conditions:
Cataracts – to determine if you have a visually significant cataract
Driver's License – to determine if you meet the standards for an unrestricted license in Maryland, District of Columbia, or Virginia.
Refractive Surgery – to determine if you are a candidate for LASIK or other procedures.
The screening visits are available Monday through Friday between 8:30 a.m. and 4:00 p.m. These evaluations are with our technical staff. Should the screening visit uncover a problem, we shall be pleased to schedule a follow up examination with one of our doctors to determine a treatment plan.
Insurance Plans
Eye Doctors of Washington participates with most major insurance plans. However, not all Doctors in the Practice participate with all the plans or products within the plans. It is your responsibility to verify with your insurance carrier that your physician at Eye Doctors of Washington currently participates with your plan.
Please bring your photo identification, current insurance card, and referral (if required by your plan) to your appointment so we may assist you in filing for your insurance benefits.
Fees for Miscellaneous Services
While laser eye surgery and other elective procedures for vision correction may not be covered by insurance, several treatments are covered. For more information about insurance coverage or financing the cost of your procedure, contact Eye Doctors of Washington serving Northern Virginia, Maryland, and Washington, DC, today.
$25 for DMV forms completed after the visit – No Charge if completed during an appointment.
$25 for all Disability Application Forms completed after the visit – No Charge if completed during an appointment.
$25 for calls to doctors after normal business hours that do not require an after hours appointment – No charge for messages left on voice mail that can be returned the next morning.
$25 for not complying with 24 hour notice of cancellation policy for scheduled appointments.
To Contact Us
EDOW believes that communication is paramount to providing excellent care. If you have questions or concerns, feel free to contact the following persons:
For Refractive Services
(LASIK, Intacs®, etc.)
For Cataract and Cornea Services
For Glaucoma Services
For Pediatric Services
Medical Billing
Doctors Choice provides the administrative oversight of our medical billing.
If you have questions or concerns, please contact:
Doctors Choice
301-670-4250 ext. 426
Administration
Our business manager is available for comments or questions:
Practice Administrator
adm@edow.com
Related Pages