Melissa A. Barbor, O.D.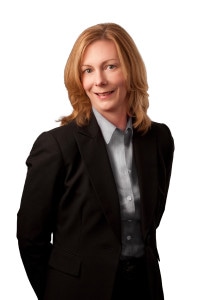 Melissa A. Barbor, OD has extensive experience and training in contact lens fitting, post-surgical care, and ocular disease treatment. She received her doctorate from the Pennsylvania College of Optometry, where she graduated with honors. As part of her extensive training process, she completed multiple internships. Dr. Barbor trained at Omni Eye Services in Atlanta, Georgia, where she focused on ocular disease. She also completed an internship in pediatric eye care at The Eye Institute at The Pennsylvania College of Optometry. Finally, Dr. Barbor studied in a contact lens internship under the direction of Dr. William Morrison, a leader in vision correction technology.
Dr. Barbor has acted as an investigator for clinical trials for subjects ranging from pharmaceutical formulations to intraocular lens implants. Currently, she works as a trainer of professionals at research sites who are participating in clinical trials related to Age-Related Macular Degeneration, Glaucoma and Dry Eye treatment. Dr. Barbor has consistently served as a Clinical Examiner since being chosen by The National Board of Examiners in Optometry in 2000. She has also held workshops at Georgetown University on the fitting of contact lenses and evaluation. Additionally, Dr. Barbor stays active in her field as a reviewer for the Council on Practitioner Education and a member of the International Tear Film and Ocular Surface Society.
She has called Chevy Chase, Maryland home for the past 10 years with her husband and daughter. They like to spend time going to the movies, riding bikes in Rock Creek Park, skiing, and enjoying the beach.
Dr. Barbor sees patients at our Chevy Chase, MD location.