BOTOX® Cosmetic
Ophthalmologists began using BOTOX® Cosmetic in the 1980s to treat eye spasms as well as correct double vision. As a beneficial side effect, many of these eye care patients also experienced a reduction in the appearance of wrinkles and fine lines near the injection sites. Since then, at Eye Doctors of Washington, we have gradually incorporated safe and effective injectables and dermal fillers (such as BOTOX® Cosmetic and Juvéderm®) into our treatment offerings.
Call 202-237-2453 to schedule your appointment!
Benefits of BOTOX® Cosmetic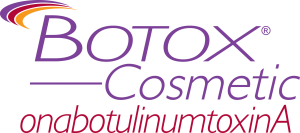 In addition to treating conditions such as frequent eye spasms, double vision or crossed eyes (strabismus), our eye doctors also use BOTOX® Cosmetic to address the aesthetic concerns of our patients, including:
Crow's feet
Frown lines
Furrows between the eyebrows
After treatment, men and women typically notice smoother and younger-looking skin within 3-4 days. In addition, BOTOX® Cosmetic injections can be performed in 10-20 minutes and many of our patients choose to visit our office for treatment during their lunch hour.
Why Visit an Ophthalmologist for BOTOX® Cosmetic?
Ophthalmologists were among the first doctors to administer BOTOX® Cosmetic, since the treatments were originally used for the sole purpose of addressing eye conditions caused by muscle tension. BOTOX® Cosmetic is derived from botulinum bacterium type A, which temporarily blocks the nerves that are causing facial muscles to involuntarily contract. Eye surgeons are also specifically trained to perform surgery on the delicate tissues surrounding the eye, making them uniquely qualified to administer BOTOX® Cosmetic injections. Ophthalmologists possess exceptional knowledge of the fragile skin and muscles surrounding the eyes, which can allow them to administer BOTOX® treatment with greater precision as well as achieve maximum results.
The results of BOTOX® Cosmetic typically last for about 4-6 months. Additional treatments may be used to maintain results.
Schedule a Consultation
To learn more about BOTOX® Cosmetic treatments, or to schedule a consultation, please contact our office today.
Related Posts