Ambassador Program
Love Your Vision After LASIK? Want to Earn Some Cash?
Have you heard your friend or family member complain about how wearing contact lenses or glasses has interfered with their plans? Are they frustrated with the thought of trying to ski, swim, mountain bike, or travel for fear that they might lose a contact lens or damage their glasses, have their lenses dry out, or accidentally forget their contact solution? You remember this life…now tell them what life is like WITHOUT the hassle of glasses and contacts!
Become an EDOW Ambassador and Earn Cash
We consider your friends and family members to be VIPs and an extension of you. We would love for you to encourage your friends and family to schedule a free LASIK consultation so we can evaluate their vision and determine the best course of action for them. If they choose to have LASIK or PRK surgery with EDOW, you will receive $100 as a token of our gratitude!
Ambassador Program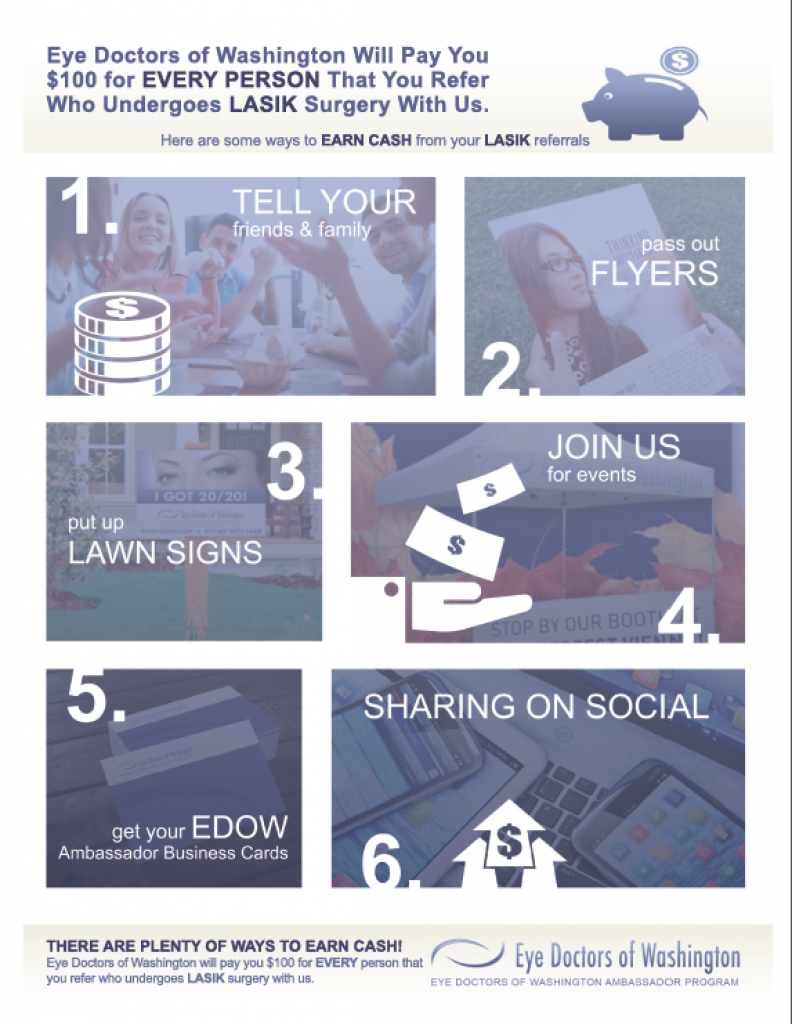 Become an Ambassador
Contact us to learn how you can become an EDOW Ambassador.