G. Vike Vicente, M.D.
Page Updated:
Strabismus and Pediatric Eye Surgery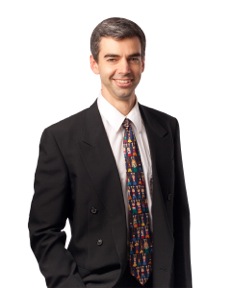 Dr. G. Vike Vicente joined Dr. John O'Neill as part of EDOW's pediatric team in 2003. He is board certified in ophthalmology by the American Academy of Ophthalmology and is a fellow of the American Academy of Pediatrics. Dr. Vicente works at the N. Park Ave. office, where he specializes in pediatric ophthalmology and strabismus. His efforts focus on strabismus surgery, eye infections, retinopathy of prematurity, congenital ptosis, pediatric cataract surgery and obstructed nasolacrimal ducts.
Dr. Vicente received his undergraduate degree at the College of William and Mary and went to medical school at Thomas Jefferson Medical College, graduating from both schools with honors. Dr. Vicente then completed an ophthalmology residency at George Washington University and Children's National Medical Center, where he was named chief resident and trained resident doctors. He has completed a fellowship at the Harvard-Boston Children's Hospital in Pediatric Ophthalmology and Strabismus, where he developed techniques for eye muscle and pediatric cataract surgery.
In addition to his work at EDOW, Dr. Vicente is an assistant clinical professor in ophthalmology and pediatrics at Georgetown University Hospital, a visiting professor at Bascom Palmer Eye Institute, and a volunteer physician at the Children's National Medical Center. He has authored numerous research papers and has been asked to speak at conferences around the world, regarding his expertise in the field of pediatric ophthalmology.
Dr. Vicente is fluent in Spanish and Portuguese. He lives with his wife and two sons in Chevy Chase, Maryland and enjoys running, taekwondo, teaching, and traveling internationally for medical mission trips.
Dr. Vicente sees patients at our North Park location.
Book an Appointment with Dr. Vicente