Keratoconus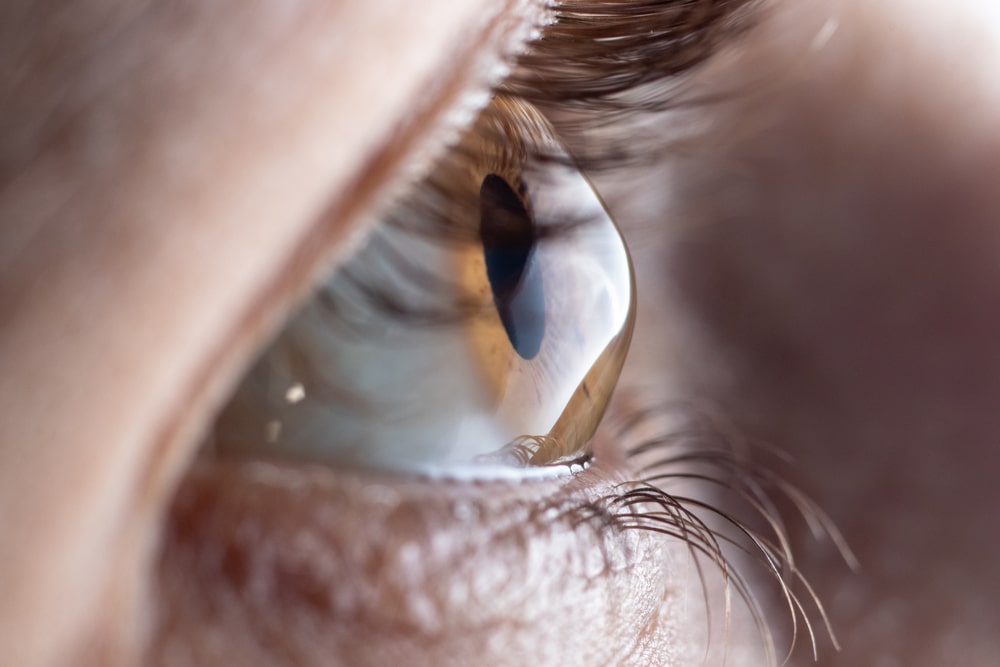 Keratoconus is a progressive eye disease that gradually causes the cornea to become thin and abnormally shaped. A healthy cornea is rounded and focuses light onto the retina. This allows you to see objects clearly. When keratoconus is present, the cornea becomes progressively more steep and irregularly shaped. This often results in distorted vision and may lead to the development of scar tissue. In its earliest stages, patients can typically see 20/20 with the help of glasses or contacts. As keratoconus advances, vision can be distorted beyond the scope of corrective eyewear including rigid contact lenses.
At Eye Doctors of Washington (EDOW), we provide care for patients with keratoconus on a daily basis. From diagnosis to treatment, the doctors can effectively improve symptoms caused by this degenerative disease whether in a mild or severe stage. The doctors at EDOW were also involved in the FDA clinical trials that resulted in approval of the first treatment (collagen crosslinking) to halt progression of the disease process.
Causes of Keratoconus
The exact cause of keratoconus is unknown, but research has shown the disease can be linked genetically. It is also connected to certain conditions, such as atopy, Down's Syndrome and Ehlers-Danlos. Long-term wear of rigid contact lenses is another potential factor that may influence the development of keratoconus.
The condition most often develops in the late teenage years with progression for several decades. Symptoms may not be noticed at first, but early symptoms include glare, eye irritation, and sensitivity to light. Keratoconus usually progresses until the mid thirties before it stabilizes. As the cornea becomes more cone-shaped, small cracks may occur due to swelling – scar tissue then forms as the cracks heal, further distorting vision.
While keratoconus may not be preventable, EDOW is highly experienced at diagnosing and treating the sight-threatening condition.
Treating Keratoconus
Our eye doctors utilize advanced diagnostic technology to detect keratoconus as early as possible. Unfortunately, patients may not realize they have the condition right away since it is not an inflammatory condition and may not produce distinct symptoms. Determining the presence of keratoconus becomes easier in the moderate to severe stages, and diagnosis can be achieved in a physical exam using a slit lamp. While there is no absolute cure for the disease, EDOW offers effective treatment options to not only improve symptoms but also slow its progression.
Gas Permeable Lenses
Gas permeable contact lenses are a viable treatment option for patients with mild to moderate keratoconus. The rigid lens material reduces, if not completely eliminates, the distorted vision caused by an irregularly shaped cornea. As a result, patients can typically achieve significantly improved vision. Our optometrists at EDOW are skilled at fitting patients with gas permeable lenses, and many individuals are referred to us from around the world.
To learn more about treating keratoconus and slowing the progression of the vision-threatening disease, please contact us to schedule an appointment with one of our doctors.