Insurance and Billing
Eye Doctors of Washington is happy to work with you to make your eye health as affordable as possible. We accept a variety of insurance as well as HSA and FSA. If you have any questions about insurance or payment, please don't hesitate to give us a call.
Please review the information and Frequently Asked Questions below. Feel free to contact us if you do not find the information you need.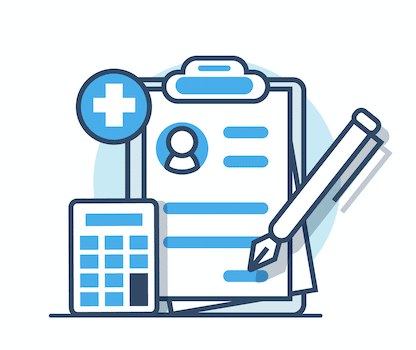 Medical Insurance for Eye Care
Most health insurance plans will cover medical eye exams. A medical eye exam may include the treatment of conditions such as diabetes, cataracts, glaucoma, or uveitis. We accept most major medical insurance carriers, including Medicare, BCBS, AETNA, and CIGNA, but we may not participate in every individual plan that is offered. Please check with your provider to confirm your coverage prior to your examination.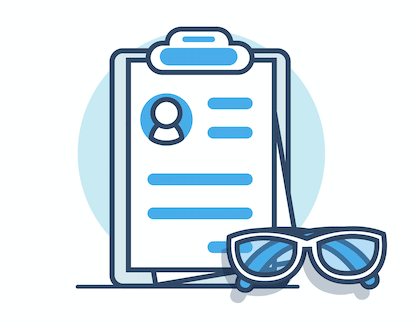 Vision Insurance for Eye Care
Vision plans cover routine eye services such as annual eye exams, glasses, and some contact lens services. Many vision insurance plans do not cover contact lens fittings/evaluations as this is typically considered an elective service. If your eye doctor decides during your eye exam that you need to be examined for a medical condition, such as glaucoma or cataracts, you will be referred to one of our ophthalmologists for a separate medical visit and further treatment.
We accept vision insurance plans administered by Vision Service Plan (VSP), including Metlife Vision & Cigna Vision. Feel free to contact us if you need assistance figuring out if your specific vision insurance plan is accepted.
Billing for Routine Eye Exams vs Medical Eye Exams
We understand that navigating insurance can be confusing. Your visit to the eye doctor may be categorized as "medical" or "routine" by your insurance provider. Your medical insurance covers a medical eye problem but may not cover a routine eye exam – some plans include routine benefits. Depending on your policy, a routine exam may not be covered due to vision plans that are combined with your medical insurance but are considered separate coverage. Though this type of coverage is very common, there are some medical insurances that cover one routine eye exam every one to two years.
We know that this may seem very complicated, and we work with our patients to provide assistance in figuring out your individual coverage. We always advise you to verify your benefits with your insurance provider.
Please have your account number ready and enter "EDOW" for the Doctor code. Your account number can be found on your statement.
Questions About Your Bill
Should you have any billing questions please reach out to our billing office at 301-670-4250 ext: 426. Our billing office is open from 8:30 am – 5:00 pm M-F
Frequently Asked Questions About Billing