Cataracts
What is a Cataract?
In the eye, the natural crystalline lens focuses light rays on the retina to produce an image. At birth, the lens is clear. With time, the lens starts to get cloudy and obstruct light. This cloudy lens is known as a cataract and can diminish vision. Fortunately, cataract treatments and surgery are available to restore clear vision. By replacing the natural lens with an intraocular lens during cataract surgery, patients can reduce or eliminate their need for glasses or contacts following the procedure.
Types of Cataracts
Nuclear Sclerotic Cataract – This is the most common type of cataract that occurs with aging. The natural lens becomes more dense and brownish in coloration.
Posterior Subcapsular Cataract (PSC) – This type of cataract may occur earlier in life than nuclear sclerosis. It is a plaque on the back surface of the lens. Patients with diabetes, radiation treatment, and trauma are more prone to develop this type of cataract.
Cortical Cataract – Gray or white clefts develop in the lens.
Combined Form – Many cataracts are a combination of the types of cataracts listed above.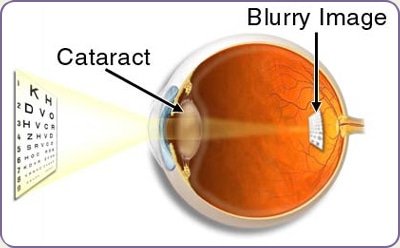 Cataract Treatments
Glasses & Contact Lenses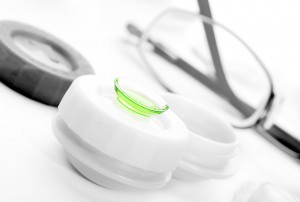 With mild cataracts, there is often a shift in your glasses prescription. Most patients become more nearsighted (myopic). This change may cause difficulty with distance vision as well as visual side effects such as glare with night driving. Often, a minor change in your glasses or contact lens prescription will improve your vision sufficiently so that you can perform your daily activities. It is important to realize that as the cataract progresses, your glasses prescription may need to be updated. At Eye Doctors of Washington, we recommend that mild cataracts be observed every six to 12 months.
Cataract Surgery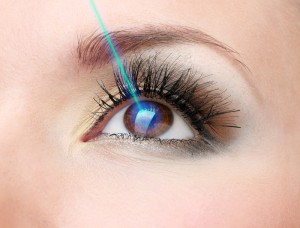 At some point, changes in the glasses prescription will not be sufficient to improve your vision as the cataract becomes more significant. The only effective treatment is to remove the cloudy lens. Fortunately, modern cataract surgery is safe and effective with excellent results and minimal discomfort. At EDOW, we offer our patients Laser Cataract Surgery and Traditional Cataract Surgery options.
Vitamins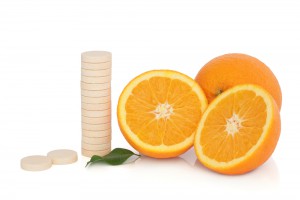 There are no remedies shown to prevent cataracts. Recent clinical studies have shown that the use of Vitamin C may slow the progression of cataracts. We recommend the use of at least 100 units of Vitamin C. This amount is present in most daily multi-vitamin supplements. It is important to realize that excessive amounts of vitamins can be hazardous to your health. At the recommended dosage, Vitamin C is quite safe for most individuals. If you have any questions or concerns about the use of vitamins, you should contact your family physician or internist prior to initiating cataract treatment.
Related Posts