PRK
For patients who may not be candidates for all-laser LASIK, our eye surgeons offer PRK (photorefractive keractectomy) refractive surgery as an alternative. PRK is a procedure that was the predecessor to LASIK surgery and can still offer excellent vision correction for the right patient. Just like LASIK, PRK uses advanced excimer laser to reshape the cornea and correct refractive errors such as farsightedness, nearsightedness, and astigmatism.
A Brief History of PRK
PRK was first approved by the FDA in 1995. Some of our surgeons at Eye Doctors of Washington were directly involved in the clinical trials for the initial approval of PRK and served as principal investigators. As a result, they are some of the most experienced PRK surgeons in the country. LASIK eventually became the most popular choice among US surgeons and patients due to improved postoperative comfort and faster visual recovery. However the visual outcomes of PRK are equal to those of LASIK, and PRK offers certain advantages that make it a better fit for certain patients. In some parts of the world, PRK is a more popular surgery than LASIK.
Benefits of PRK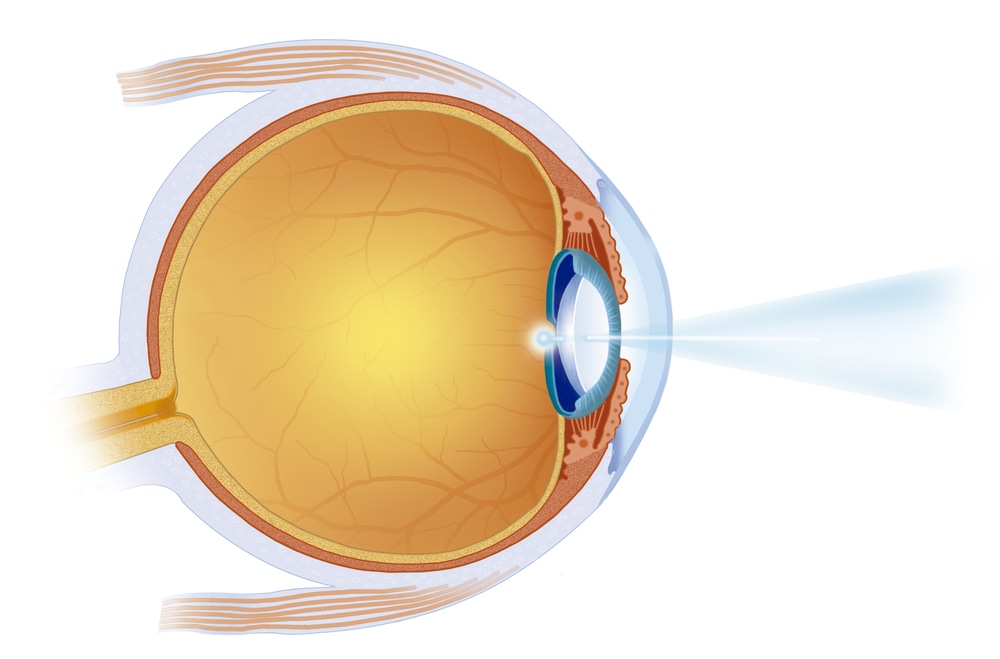 For patients who suffer from dry eyes, have thin corneas, or have corneal scar tissue, PRK may be the ideal method of vision correction to minimize the need for glasses or contact lenses. Due to the fact that PRK does not require a corneal flap to correct refractive errors, this procedure is also popular with professional athletes or men and women in the military.
The technology employed by PRK surgery remains state-of-the-art. The precision of the excimer laser is so accurate that a pattern could be sculpted onto a strand of human hair. This level of precision allows our surgeons to remove the minimum amount of tissue possible to achieve vision correction while reshaping the cornea. Similar to LASIK, Wavefront Optimized® technology guides PRK surgery, which can further enhance the safety of the procedure and the accuracy of the results.
PRK Procedure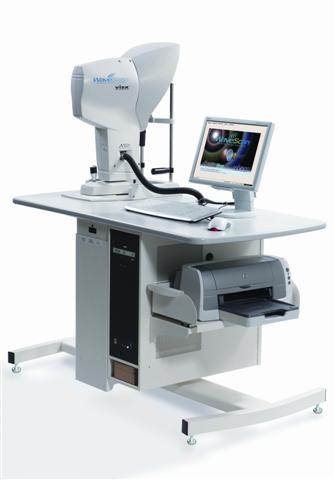 Once Dr. Thomas E. Clinch or Dr. Paul C. Kang determines your candidacy for PRK surgery, a pre-operative exam will be performed to design a custom treatment plan for your unique needs. Patients who wear contact lenses on a regular basis will need to discontinue use before the procedure, typically for one to two weeks. The laser portion of the procedure usually takes only 15-30 seconds to complete. During PRK refractive surgery, your job is simply to look at the green light. Many patients are anxious that moving during the PRK procedure will impair the results. While it is important to stay as still as possible, there are many safety features built into the laser to improve the treatment:
The Wavefront Optimized® laser tracks the movements of your eyes 200 times per second. If your eye moves outside of the range that the laser can track, the laser will simply shut off. When your eyes are again centered, the laser will pick up where it left off and continue your treatment.
Some patients wonder how they will keep their eyes open during the entire procedure without blinking. The good news is that you don't have to. During PRK surgery, an instrument is used to keep your eyelids open for you.
The actual critical time that the laser is doing the treatment usually lasts between 15 and 30 seconds.
After the treatment, a bandage contact lens is placed in each eye to facilitate healing and comfort (The lens is clear, has no prescription in it, and is removed by our office 3-7 days after surgery). At this point, you will be free to go home. Be sure someone is present to take you home since you may be a little sleepy from the Valium and blurry from the PRK eye surgery procedure. Be sure to begin using your post-operative drops as soon as you get home.
You will be seen the day after your PRK surgery as well as the following Monday, at one week, one month, and three months. At that point, some patients see us in 6 months, or simply return each year for annual follow up examinations. If you have any questions or concerns during the recovery process following PRK refractive surgery, you are also welcome to contact our offices in Washington, DC, Chevy Chase, Maryland, and Tyson Corner, Virginia.
PRK Recovery
During the first five days after your PRK surgery, your vision will likely be blurry. Your vision will steadily improve week by week, and can be expected to fully healed by 3 months postoperatively. Eye drops are used for two to three months, and are gradually tapered over the healing period. Preservative free artificial tears are used on a frequent basis to lubricate the eye. In the first three months, you will have several follow-up visits with your eye surgeon to help ensure no complications arise. After this initial time period, only annual exams will be required. Most patients should expect complete visual recovery within 4-12 weeks, depending on the level of pre-existing refractive errors.
PRK Results
The success of PRK is equal to that of LASIK surgery. The chief difference is that PRK surgery has a longer visual recovery period, and is more uncomfortable during the first few days after the procedure.
Online Scheduling Now Available
To see if PRK or another type of vision correction is right for you, please visit our new, online scheduling tool to book a free refractive consultation today!