Mary Catherine Fischer, M.D.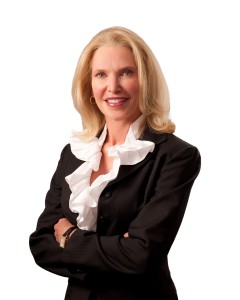 Dr. Fischer graduated from Virginia Polytechnic Institute with a degree in Biochemistry. She received her medical degree from George Washington University Medical School. Dr. Fischer served for 13 years in the US Army. She spent her internship at Walter Reed Army Medical Center and completed her ophthalmology residency at the Brooke Army Medical Center. She left the Army as a Lieutenant Colonel and Paratrooper.
Dr. Fischer is a board-certified comprehensive ophthalmologist and a fellow of the American Academy of Ophthalmology with 20 years of experience.
Dr. Fischer has performed thousands of cataract surgeries and was the first Army ophthalmologist to perform LASIK. Her interest and vast experience in eyelid plastic surgery include both cosmetic and functional surgeries.
A natural addition to eyelid plastic surgery is her training and experience in Aesthetic facial rejuvenation. Combined use of Botox® and dermal fillers provides her patients with an excellent opportunity to enjoy the benefits of a younger, more refreshed look.
Dr. Fischer was born and raised in Washington DC. While in the Army, she traveled to Texas and North Carolina. She lead medical missions to Honduras and Peru with a combined Army/Air Force team of ophthalmologist providing eyelid plastic and cataract surgical care.
Dr. Fischer's love of travel and adventure provide her with opportunities to hike in the Andes, dive in the Caribbean, bike in Hawaii, ski in Aspen and photograph the people and scenery along the way.
Dr. Fischer sees patients at our Tysons Corner, VA location.