Dry Eye
Millions of Americans suffer from eye irritation due to dry eyes. The condition is one of the most common causes for a visit to the eye doctor and is especially prevalent in people ages 65 and older. Unfortunately, dry eye syndrome is often overlooked or undertreated by patients and eye care providers, which is why our eye doctors at Eye Doctors of Washington take special care to provide a comprehensive evaluation of your condition to determine the best form of treatment.
Causes of Dry Eyes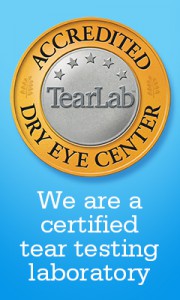 Recent research on dry eye syndrome has revealed it to be a complex condition with several potential causes. Many factors can lead to dry eye, including genetics, aging, medications, work environment, and inflammatory conditions like blepharitis. In addition, when people work in a climate-controlled office with extensive use of computers, further environmental strain is placed on the eyes.
When you visit Eye Doctors of Washington with concerns of dry eyes, one of our skilled professionals will conduct a thorough evaluation to find the cause of your eye irritation. With this information, we can help you find the most effective treatment method for your condition.
Treating Dry Eye Syndrome
In order to treat dry eye syndrome correctly, a systematized approach should be undertaken. While traditional treatments for dry eye have only focused on artificial tear supplementation, a host of new diagnostic and treatment modalities have recently become available. At Eye Doctors of Washington, we utilize the latest technology to accurately diagnose and effectively treat patients with dry eye syndrome.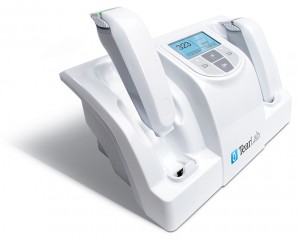 Using the new TearLab™ Osmolarity system, we can now measure the extent of a patient's dry eye syndrome. This is done by measuring tear osmolarity, which is closely related to how dry the eyes are. The technology allows our doctors to gauge the severity of your eye dryness and monitor your response to treatment. Treatments can be individualized for each patient based on their unique measurements.
EDOW is an accredited dry eye center under TearLab™, which demonstrates our commitment to providing the highest level of dry eye care through advanced diagnostic and treatment technology. If you have any questions regarding dry eye syndrome, or if you wish to schedule a consultation, please do not hesitate to contact us.
Our Dry Eye App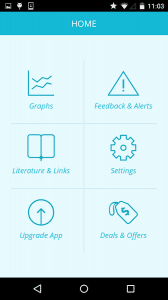 Dry eyes is a syndrome that sends many people to visit their eye doctor each year. The Eye Doctors of Washington developed a mobile application to help patients manage caring for dry eyes outside of the office.
The app increases compliance by setting reminders for your personalized treatment plan and tracks symptoms to help monitor your response to the treatment.