Kenneth Schor, M.D.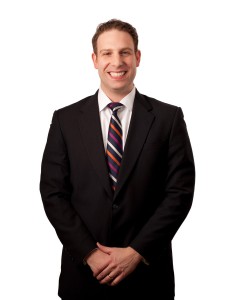 Kenneth Schor, M.D. is a board-certified and fellowship-trained glaucoma specialist. Prior to joining Eye Doctors of Washington, Dr. Schor was in private practice in New York City as well as an adjunct attending at the New York Eye and Ear Infirmary where he assisted with resident training.
Dr. Schor specializes in adult glaucoma care utilizing the latest laser and surgical techniques, including Selective Laser Trabeculoplasty (SLT), Baerveldt and Ahmed Glaucoma implant surgery, traditional trabeculectomy, as well as minimally invasive glaucoma surgery such as endocyclophotocoagulation (ECP) and iStent placement. He also performs small incision, sutureless cataract surgery with the option for implantation of multifocal and astigmatic correcting intraocular lenses.
Dr. Schor graduated from the highly competitive combined baccalaureate/MD program at the University of Michigan in Ann Arbor. He completed his ophthalmology residency at the Baylor College of Medicine in Houston, Texas where he received the Steven N. Schindler award for high ethical and humane standards. Dr. Schor completed his clinical and surgical fellowship in glaucoma at the world renowned New York Eye & Ear Infirmary under the mentorship of Dr. Robert Ritch and Dr. Jeffrey Liebmann.
Dr. Schor is a member of the American Academy of Ophthalmology, the American Glaucoma Society. He has contributed to numerous research studies and presented at national ophthalmology conferences. Dr. Schor continues to partake in clinical research.
Dr. Schor sees patients at our Washington D.C. and Chevy Chase, MD locations.