COVID-19

WE'VE SET OUR SIGHT ON A HEALTHY FUTURE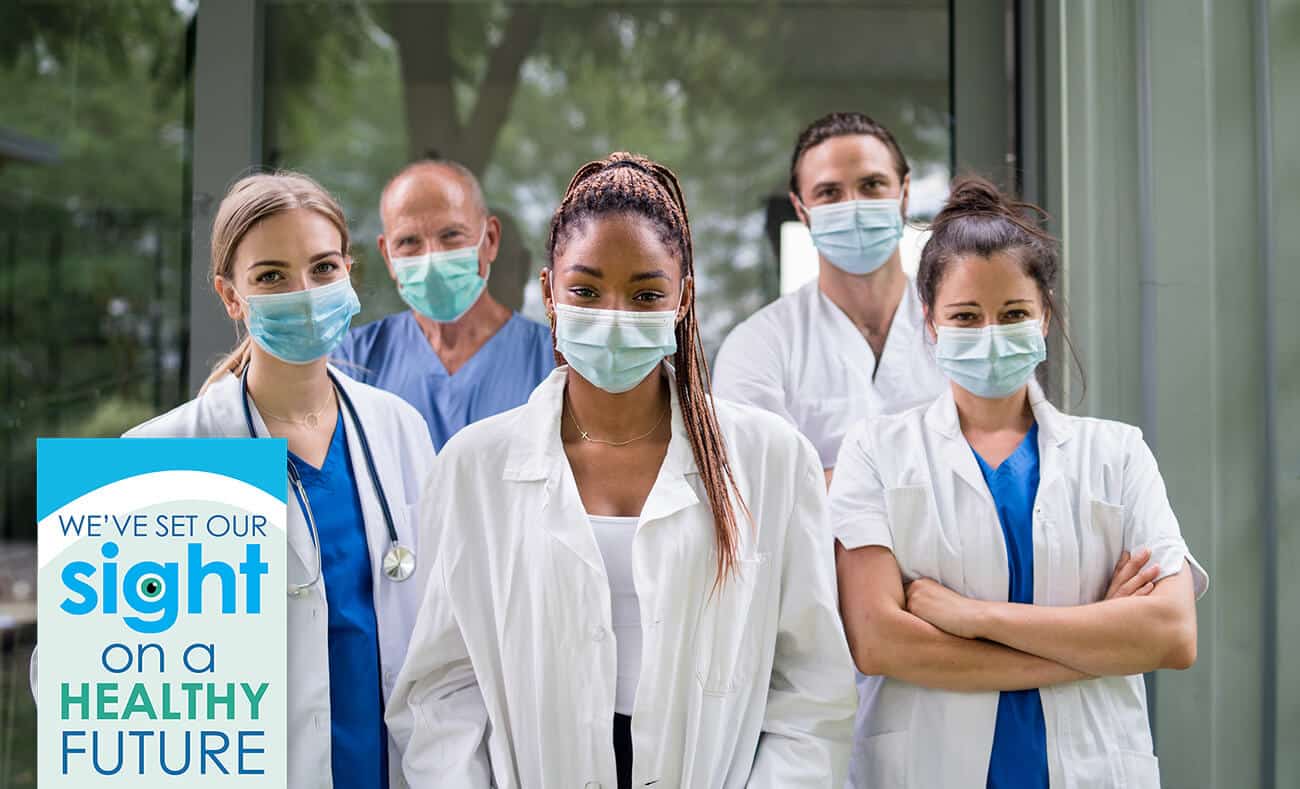 For everyone's safety, we are asking all patients and visitors to wear a mask or face covering to our office. Patients who arrive without a face covering will be asked to immediately put a mask in place or reschedule. Please call our office for more information.
FAQs
How is your office keeping patients safe?
We are following CDC (Centers for Disease Control), AAO (American Academy of Ophthalmology), and other regulatory agencies guidelines daily for the safest patient protocols. We have adjusted many things in the office to help provide the cleanest and safest environment for patients and staff. Some of those include:
Requiring all patients to wear a mask or face covering during their visit. Please Note: masks with valves are not permitted, while valves filter air for the wearer, they does not protect others.
Our staff will be wearing masks. 
Increased our frequency of medical-grade cleansing of our office furniture and equipment. 
Offering telemedicine appointments for most patients who can't make it to the office. 
Removed all literature in the office to reduce spread of any bacteria or virus. 
In addition to these measures, Eye Doctors of Washington has also instituted telemedicine which has already proven valuable for patients who are under quarantine.
Is it safe to have eye surgery during this pandemic?
Yes, every eye procedure has risks with or without a pandemic. These risks are typically very mild. We have taken the recommendations from state, local, and government agencies along with medical societies, and our own doctors that is it safe to continue our various eye care procedures. Eye surgery should not make you more susceptible to acquiring COVID-19. Of course, we would continue to recommend that our patients follow the CDC guidelines for protecting themselves against COVID-19 after any eye surgery.