Show Your LASIK Pride While Making a Few Bucks!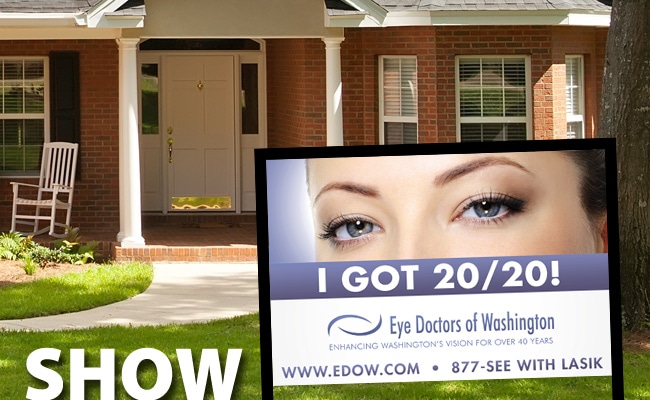 YOUR LASIK PRIDE!
And earn a few bucks too!
Eye Doctors of Washington wants to pay you $50 to post our sign in your yard for one month advertising that you had your LASIK procedure at our facility. Let your neighbors know you are no longer dependent on glasses or contacts and can now see 20/20.
Contact us at 301-215-7100 x 1220 or email mhoward@www.edow.com!
Valid through August 31st 2013