Real LASIK Experience
Consultation
Follow Samy as he undergoes the process of LASIK surgery in Washington DC, and speaks about his motivation for doing so. Sammy meets with renowned ophthalmologists, Dr. Thomas Clinch & Dr. Paul Kang, in the initial consultation as they explain to him his candidacy and the custom LASIK procedure.*
Procedure
Its LASIK surgery day as Samy walks into his appointment at Eye Doctors of Washington. Samy first meets with ophthalmic technician Alyce to prepare the eye for surgery with some drops, and then with Dr. Paul Kang who creates the cornea flap with state-of-the-art Intralase laser technology.*
Follow-up
Samy goes back to visit Dr. Thomas Clinch and Dr. Paul Kang for his first postoperative evaluation after his recently completed LASIK surgery. Dr. Kang checks Samy's vision and also to make sure that his cornea flap is positioned ideally.*
*Results May Vary
Related Posts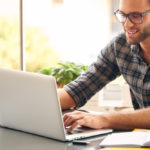 Which is right for me: LASIK or PRK (ASA)?
LASIK is the most popular form of vision correction surgery, and can significantly reduce refractive errors by reshaping the cornea with a laser. However, PRK (photo refractive keratectomy) was actually… Read More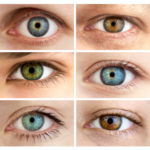 Can LASIK Change My Eye Color?
In our culture, eye color is one of many attributes that contributes to a person's perceived overall attractiveness. Blue eyes, specifically, tend to be a coveted trait. Those who are… Read More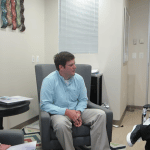 Hudson and Emily get LASIK!
Watch Hudson and Emily's journey to better vision as they experience custom All-Laser LASIK at the Eye Doctors of Washington. Read More