Paul C. Kang, M.D.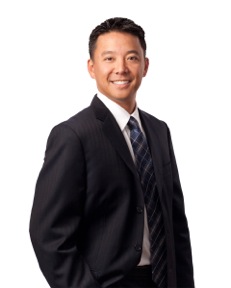 Paul C Kang, MD is a partner and cornea, cataract, and refractive surgeon at Eye Doctors of Washington. He serves as an Assistant Clinical Professor at the Department of Ophthalmology at Georgetown University and the Washington Hospital Center.
Dr. Kang has served in many leadership capacities. He is a past president of the Washington DC Metropolitan Ophthalmological Society. He is also the founder and current President of the Vanguard Ophthalmology Society, which recognizes future leaders in ophthalmology.
Dr. Kang is an acknowledged leader in ophthalmology. The American Academy of Ophthalmology awarded him the State Affairs Star Award and chose him to participate in their prestigious Leadership Development Program. He has been recognized as Top Doctor by Washingtonian Magazine, SuperDoctors by the Washington Post, and as one of America's Top Ophthalmologists. He is a team ophthalmologists for multiple Washington DC sports teams, including the Washington Capitals and the Washington Wizards.
Dr. Kang is active in clinical research. He has been involved in multiple phase III and phase IV clinical trials for the FDA with a variety of ophthalmic companies. He has authored numerous articles and presentations on corneal transplantation, cataract, and refractive surgery. Dr. Kang serves as a scientific reviewer for the Journal of Cataract and Refractive Surgery and the Cornea Journal. He has also won awards by the American Society of Cataract and Refractive Surgery for his research.
Dr. Kang graduated from Harvard University, cum laude. He received his medical degree at Indiana University, where he also served as a delegate to the American Medical Association. Dr. Kang finished his ophthalmology residency at the Duke University Eye Center, and completed a prestigious fellowship in cornea, external disease, and refractive surgery at the John Moran Eye Center at the University of Utah.
Dr. Kang brings a unique perspective to his practice, having grown up with a blind father. His relationship with his father was the inspiration for becoming an ophthalmologist and is reflected in his relationship with patients.
Before his career in medicine, Dr. Paul C. Kang founded and managed K&C OPTECH, Inc., a consulting company focusing on research and development of computer systems and other aides for the visually impaired. In addition, he served as an admissions officer at Phillips Exeter Academy, a prestigious college preparatory school, of which Dr. Kang is also a graduate.
Dr. Kang sees patients at our Chevy Chase, MD and Tysons Corner, VA locations.