Questions About LASIK

Below are some of the most common questions we get about LASIK at Eye Doctors of Washington. If you have any other questions, please feel free to contact our office.
What is LASIK?
LASIK is a laser vision correction surgery that utilizes laser energy to correct an individuals nearsightedness, farsightedness, and/or astigmatism. In fact, there are two lasers that are used. The Intralase creates a corneal flap in the first step of the surgery. That flap is lifted by the surgeon and the second laser, the VISX S4 CustomVue laser, actually corrects your prescription by flattening or steepening your cornea.
Am I a good candidate for LASIK?
Good candidates for LASIK are 21 years of age or older, have a stable prescription, and have no corneal abnormalities. Most people don't know if they have corneal abnormalities, so the purpose of the complimentary LASIK consultation is to determine if your cornea is healthy for LASIK. Contact lens wearers will need to come out of their contact lenses for a period of time before their preoperative exam.
How long does it take?
The LASIK procedure takes a few minutes. Patients are in the operating suite for about 15 or 20 minutes, on average. It is cold in there to keep the lasers happy, so be sure to being a sweater.
Does it hurt?
No, it doesn't hurt. We use topical numbing drops during the surgery so you shouldn't feel any pain. There is some pressure associated with the creation of the corneal flap using the Intralase. If you close your eye and firmly push on your eyelid, the pressure is about the same.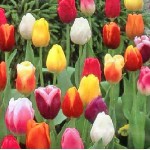 I have an astigmatism. Can I still have LASIK?
Absolutely. The FDA has approved LASIK for individuals who are nearsighted, farsighted, and have astigmatism.
I have more questions. Who do I contact?
The Refractive Team at EDOW would be happy to answer any questions you have over the phone or via email. Please call 240-482-1220 or go to our contact form to send us an email. We look forward to seeing you soon!