EDOW Helps Bring Life into Focus in Roatán
This past May, Dr. Kang, one of our LASIK and cataract specialists, and Eye Doctors of Washington staff members Synthia, Nina, and Vicky had the pleasure of visiting Roatán, Honduras and performing life-changing cataract surgeries for those in need. There are so many beautiful sights to see in Roatán, and thanks to Dr. Kang and team, underserved residents will finally see life in focus.
Why We Give Back and How You Can Help
Due to geographic location and the economic environment, Roatán, Honduras has been in desperate need of medical care. In partnership with Health In Sight Mission and Clinica Esperanza, Eye Doctors of Washington aims to change that. In addition to our staff's in person care, Eye Doctors of Washington is donating $100 per LASIK surgery to Health In Sight Mission, from now until Labor Day.
Synthia's Roatán Mission Story
We sat down with Synthia to learn more about the Eye Doctors of Washington & Health In Sight Mission trip to Roatán, Honduras!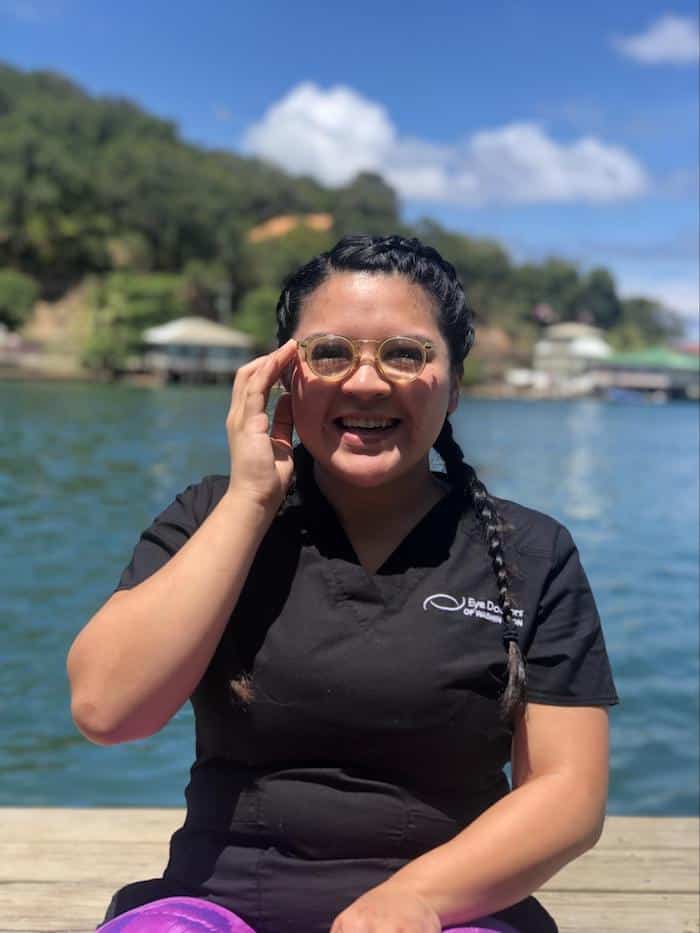 Q: Synthia, what's your role at Eye Doctors of Washington?
A: I am a Certified Ophthalmic Medical Technologist and Dr. Kang's Lead Technician.
Q: How long have you been working with Eye Doctors of Washington?
A: I've been working for EDOW for 2 years in 2 weeks!
Q: Why did you choose to go on the Health In Sight Mission to Honduras?
A: I've always looked for opportunities to go on a medical mission trip since I started studying to be a technician in 2015. Dr. Kang approached me in January and I could not have been more excited!
Q: What was the most challenging part of your work in Honduras?
A: I do not speak Spanish but can understand enough to get though. I think communication was my biggest obstacle.
Q: What surprised you in Roatán?
A: Although Roatán is a part of Honduras, I was shocked to learn that so many citizens do speak English. The environment was beautiful in some areas but very impoverished in others. I learned that neighboring islands of the keys have only had access to electricity for less than a few months!
Q: What was your favorite part of the Health In Sight Mission Trip?
A: My favorite part of the trip was the reactions of the patients following surgery and getting their new glasses prescription. The amount of gratitude that each person had for just being evaluated was very humbling.
Q: How have individuals' lives been changed by your work with Health In Sight Mission?
A: Patients regaining their vision back is almost like regaining their livelihood back. They are more independent and, most importantly, more confident!
We're so proud of our staff's commitment to eye health around the globe. Thank you to Dr. Kang, Synthia, Nina, and Vicky for making a difference!
Learn more about our involvement with Health In Sight Mission here.
Get LASIK and Give Back
There are lots of reasons to love life with LASIK. If you have been considering vision correction surgery in the Washington DC area, now you have a chance to improve your vision while also helping underserved patients in desperate need of care. Schedule LASIK with the highly experienced surgeons at Eye Doctors of Washington between now and September 2nd, 2019 and we will donate $100 to Health in Sight Mission to support their work in Roatán, Honduras. Contact us to learn more or to schedule a consultation.